Female in her 50's came to AHR to help correct her female pattern hair loss. Dr. Arocha performed an ARTAS FUE procedure of 2000 FU to improve her thinning areas. The photos and videos showcase her results and her experience with "Hidden FUE" two months post surgery. These results are very early but already showing significant improvement.Stay tuned for future updates!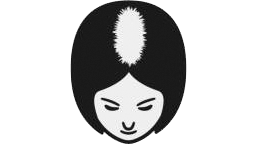 Female hair loss stage II
Around 40% of women by age 50 show signs of hair loss and less than 45% of women reach the age of 80 with a full head of hair.
Patient surgery type
Trplt